Facebook is offering fellowships Facebook has announced The Meta Research PhD Fellowship 2023. Students studying PhD in computer science and
engineering from any country including Bangladesh can apply for this fellowship. Acceptance of applications started on August 3. Students can apply online till September 20.
Facebook is offering fellowships
As reported on the Meta website, the application for The Meta Research PhD
Fellowship 2023 has started from August 3. Will continue until September 20. Winners will be announced in mid-January 2023.
Opportunities for Bangladeshi youth to teach in Bengali in the United States
Eligibility of Application
Applicant must be a PhD student.
Should be a PhD student in Computer Science and Engineering related to Meta.
Applicants can be citizens of any country.
Facebook is offering fellowships, paying $42,000 a year
Photo: Taken from The Meta Research PhD Fellowship Facebook page
Mater workers will be considered ineligible for this fellowship.
Mater AI cannot be resident.
Part-time work cannot be done at any other competing institution while participating in this fellowship.
Internship in any other company cannot be done during the duration of the fellowship.
Facebook is offering fellowships
Fellowships will be awarded in—
AI Systems HW SW Co-Design
Applied Statistics
RR/VR Battery Research
AR/VR computer graphics
AR/VR Future Technologies
AR/VR Human–Computer Interaction
AR/VR Human Understanding
AR/VR Photonics and Optics
AR/VR Wireless
Audio Presence
Augmented Reality Audio
Computational Social Science
Database Systems
Distributed Systems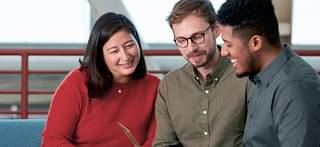 Image: Taken from The Meta Research PhD Fellowship website
Economics and Computation
Human Computer Interaction—Social Media, People and Society
Networking
Privacy and Data Practices
Programming languages
Security and Privacy
Technology Policy Research
Facebook is offering fellowships
FELLOWSHIP BENEFITS
The Meta Research PhD Fellowship is a fully funded program for two years.
The tuition fee will be deposited directly to the school or institution. In addition, students selected for the fellowship will receive a two-year stipend,
living and conference travel expenses of approximately $42,000 per year. It will be given next year as well.
Which is about 39 lakh 76 thousand 648 taka (1 dollar is equal to 94 taka).
How to Apply
Interested candidates should apply after registering on this link . Necessary documents including CV,
research statement and two letters of recommendation should be attached with the application.
Detailed information regarding application procedure and fellowship can be known from this link .
Application Deadline: 20 September 2022
See More
To Know More About Scholarship News (Domestic & International) & Admission News, Please Visit Our Website Regularly.
Our Another Web Portal Link www.eduguideline.com